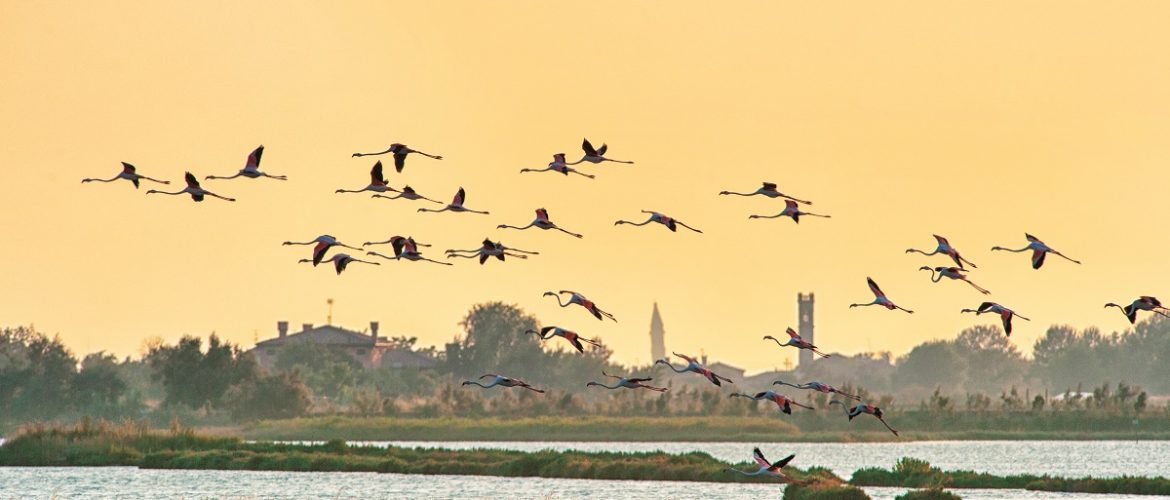 "Cavallino Amazing Peninsula": a landscape matched by few others, between the Venice lagoon and its marshes and the Adriatic Sea, whose waters and beaches have been awarded Blue Flag status for 11 years.
Its name, "Cavallino" comes from the Roman era place name Equilium, a place where the Roman Empire bred horses. Traces of this ancient settlement and activity can be seen in the historic town Lio Piccolo.
In this region, we find a perfect balance of pine groves and nature reserves alternated with historic fortresses (currently being restored), among glorious Venetian history, well-cared-for allotments and modern open-air accommodation facilities.
The charm and beauty of the whole peninsula can also be taken in during a relaxing cycling excursion on the many available cycle paths.
Cavallino-Treporti is also a great starting point for excursions into Venice and the other islands of the north lagoon, such as the picturesque Burano (well-known for its colourful houses and lace production), Murano for its famous glasswork, Torcello and many more.
For the foodies among you, there are a wide variety of restaurants happy to tantalize your taste buds with the gastronomic specialities that Cavallino-Treporti is famous for.
A varied lineup of shows, town festivals and events such as Beach on Fire (an exceptional pyrotechnic display that takes over the whole shore) come one after the other and brighten up the annual calendar.
There is always more to discover and enjoy in Cavallino!
For more information: